Plumbing Problems Solutions
Many people have plumbing problems that they keep putting off because they don't know who can help them. Our company offers friendly and affordable plumbing services that are customized according to the needs of our various customers.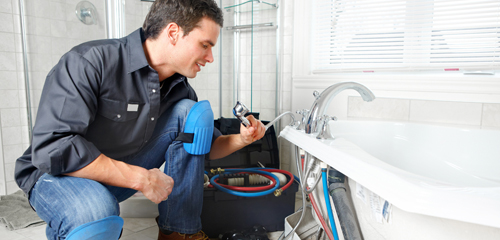 Affordable Emergency Plumbing Services
We don't have a one size fits all policy when it comes to our pricing. Instead, we work with each customer to make sure that the services that they need or that we recommend are affordable. If not, we will look for cheaper alternatives that give them the same results.
If you need an emergency plumber in Spring Texas, for example, you are in good and safe hands with us because we are available 24 hours a day. Not only that, we schedule your job immediately and within an hour it might already be completed. That is why so many customers swear by our team.
Water Heater Repaired To Stop Leaks And Drains Cleaned
We service all your home needs including providing you with reliable water heater repair. Do you need to stop a major leak or are you looking to make the unit more efficient? Whatever the case, we will provide you with the solution that is friendly to your pocket.
Drain Cleaning and sewer line cleanouts is also a service we provide. We have a host of technicians in Spring TX that are standing by to help you. That means you don't have to wait any longer to have toilet and leak repair done. We can get it done faster for you. We also tackle clogged garbage disposal and can get your sink cleared and draining water in a matter of minutes.