Toilet Repair Services
Toilet repair can be a challenge. While you may find $20 kits at your home improvement store that promise to solve the problem, these rarely work. So, it is advisable that you don't waste your money or your time working on these things. It is better to call our plumbers in Spring TX who have parts that work and guarantee your satisfaction.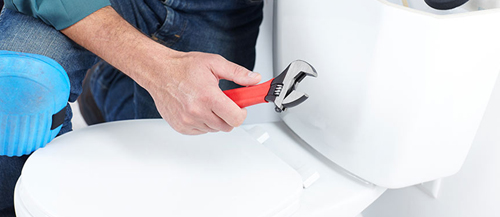 Toilet Repair Unclogs System
If you have a toilet clogged problem and are having to take turns to use the bathroom, don't endure this inconvenience. We can end this problem in 15 minutes. But if the job will take more time than this and be more extensive, you will be glad that you called an expert instead of doing it yourself and stop in the middle.
We are experts in unclogging a toilet in spite of what lodges in the drains. Toilet problems can cause you a headache. They might also be costly if you don't get them sorted out in a hurry. For example, even a few drops of water can end up wasting thousands of gallons of water per year. That is money really down the drain.
Toilets Replaced
Are your toilets greying and look yucky? Have they become hard to clean and require tough scrubbing? It may be time to replace toilet so that your home can have a clean look. Remember how bright and shiny your commodes looked when your home was new? Yes, you will be able to have this look back. How refreshing?
We can also replace leaking toilet tank if you don't have the budget to buy a new one. If you want a smaller tank that saves money and is good for the environment, we can get those also.